This stained glass bird suncatcher is so vibrant and eye-catching😍 Hummingbird, cardinal, bluebird and Baltimore oriole are very attractive and cute birds. Having a lot of significant symbolistic meaning, this suncatcher will magically change your home to the happiest place of living full of joy and happiness ❤️ I'm sure that everyone will be thrilled by such a gift 🎁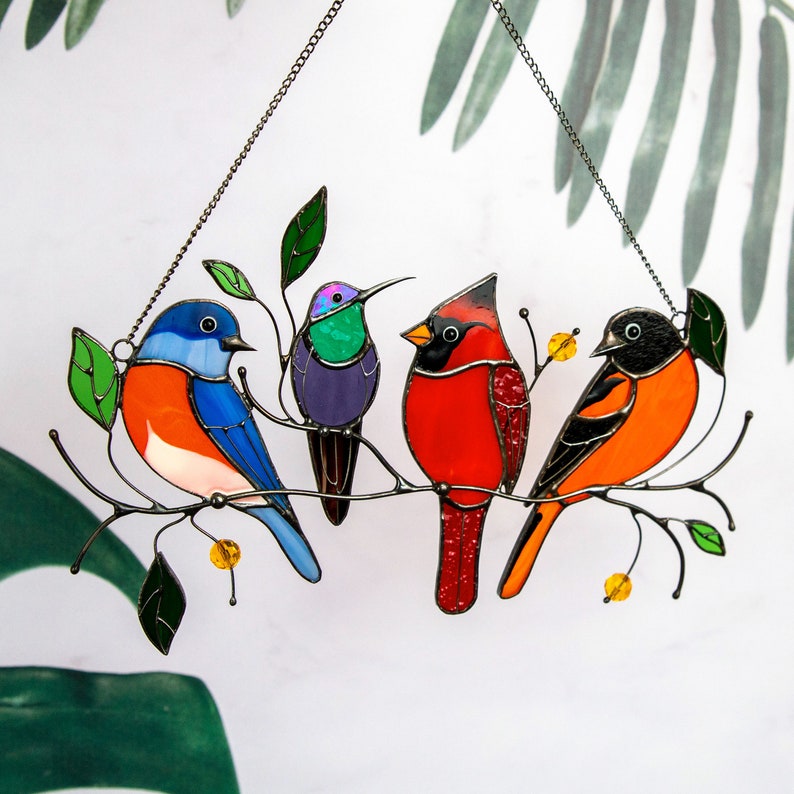 NOTE: each suncatcher is unique and made by hands, that's why small deviation from the photos in the listing is possible ☝️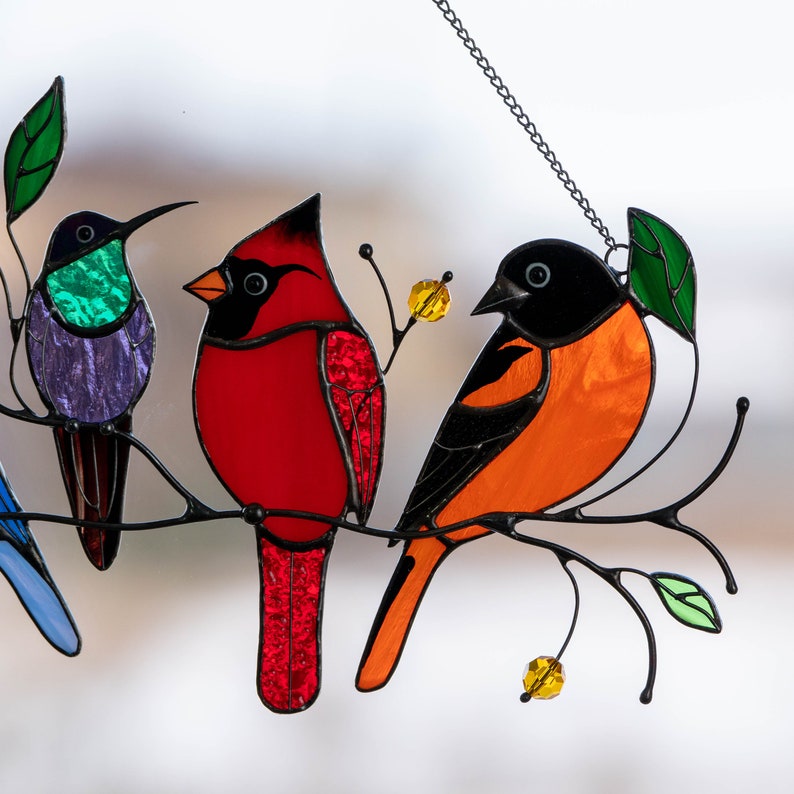 This window hanging is made using L.C. Tiffany method of copper foil. During the process of manufacturing goods we use only the high-quality materials, such as:
• 3 mm Spectrum Glass (USA)
• 3 mm Wissmach Glass (USA)
• Copper Foil
• Tin
• Paint
• Black Patina
So you are ensured to receive a high quality product, that will please you and be in perfect condition for years to come🤗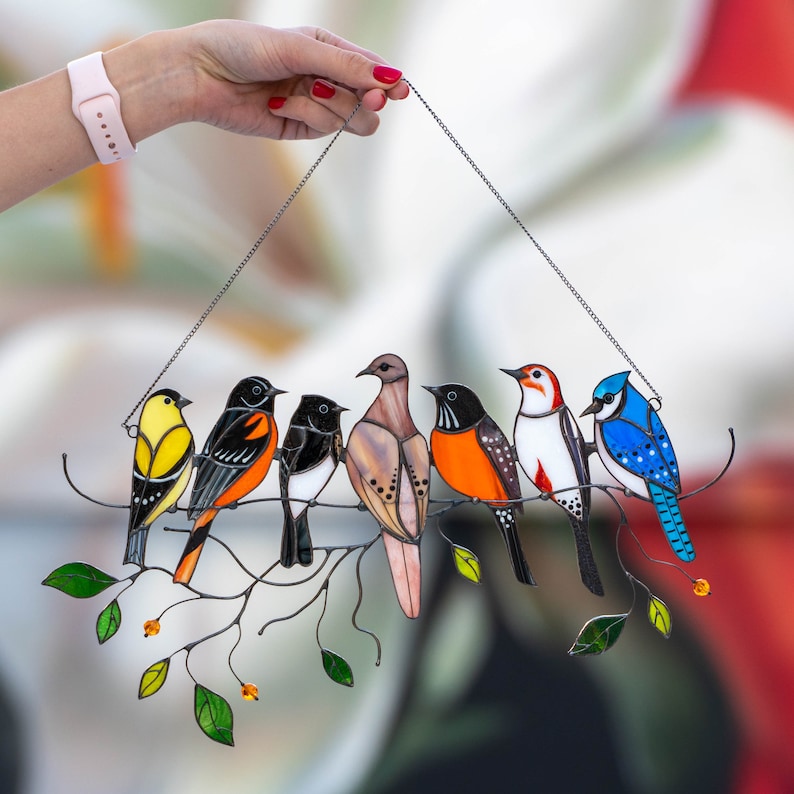 This artwork is suitable for hanging anywhere. The best thing every day is to watch the light of life emanating from the sun through the stained glass.
Making stained glass crafts is not just for business, first of all, for happiness. Every product is made with love, because this is my family hobby.
Care instruction: wipe with wet cloth.
Width:
4 birds: 7.87 inches
7 birds: 9.25 inches
Handmade by Skilled Craftsmen, not Mass- or Machine-produced.