These Koroks are made from a darker, PVC . Sunlight does not show through, making these more suitable for outdoor display in gardens and flower beds.
Yahaha! You found me!
Inspired by the Korok of Hyrule, this Forest Spirit is custom prepared to take refuge in your home.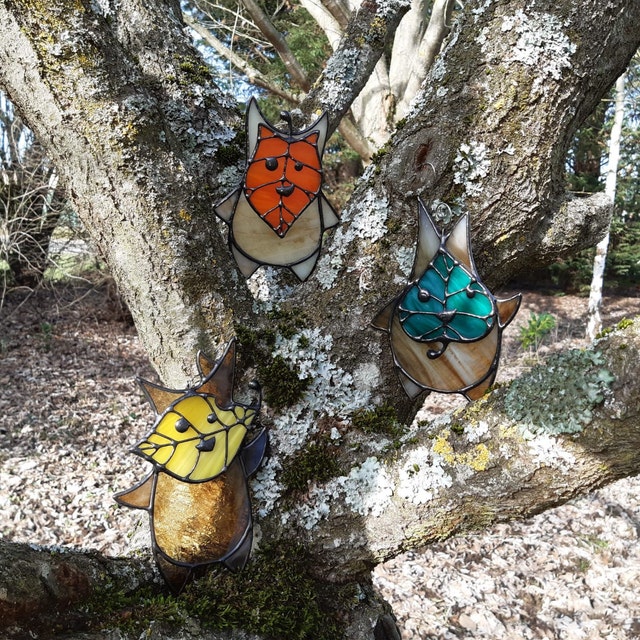 Please keep in mind that due to the artistic process of creating your individual ornament, each piece will be unique. The colors used to create this character can be reconfigured to whatever your favorite combination may be. Do you feel that a purple leaf mask on this little guy would better match your home decor? No problem! Are you more into Autumn and think red would be more eye catching?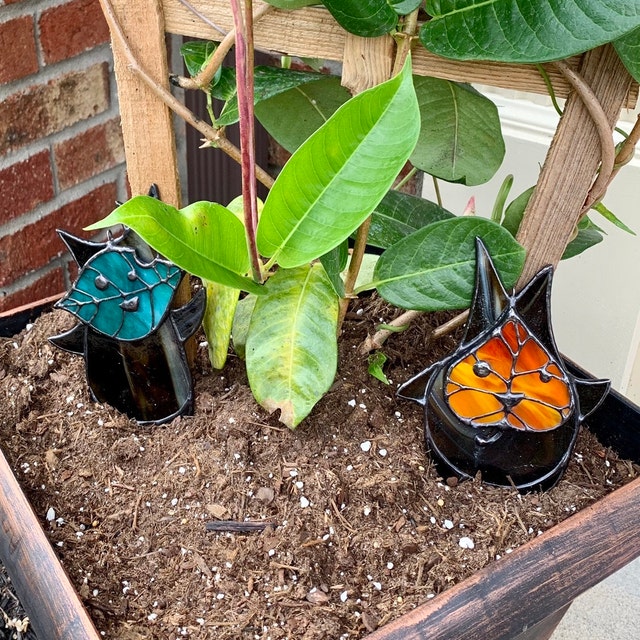 Specifications
approximately: 4" wide x 6" tall