Ultimate Solution Of Pain, Kyphosis, And Sagging Shoulders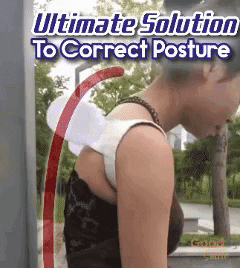 Suffering from bad posture? This Humpback Correction Belt is the ultimate solution of pain, kyphosis, and sagging shoulders
Get rid of troublemaking hunchback and correct your posture in the shortest possible time as it opens up your shoulder and straightens up your back, forming long-term muscle memory.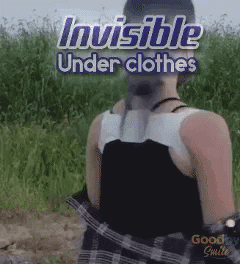 It would not cause any pain to you but making your spine and shoulder habitually stay in proper posture. Just wear it for 2 hours underclothes everyday for a better body!
Features And Benefits:
Correct Posture: From long-term muscle memory to reduce hunching and slumping, which effectively returns your spine and shoulder to natural alignment.
Effective Pain Relief: Naturally stretch your muscles to relax you from a sore back, shoulder pain, stress neck, and eye fatigue.
Body Shaping: Effective posture correction can reduce the burden on you abdomen and pelvis, which advantages you with effortless body shaping.
Super Slim Design: Features one-handed straps and adjustable Velcro tape for comfortable all-day wearing. Carefree to wear it under your clothes for invisible body correction.
Breathable Materials: Ultra-soft and adjustable, no skin-health issues.
One Size: Suitable for adults and kids.