Hand sculpted ceramic voodoo doll.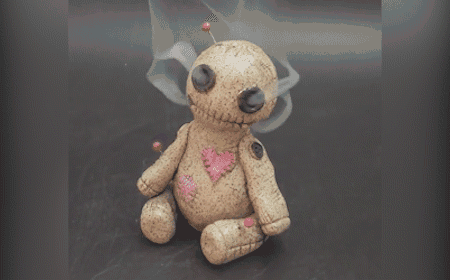 High fired stoneware, cold glazed. Cone incense burner smokes from eyes & mouth. Comes with inserted pins.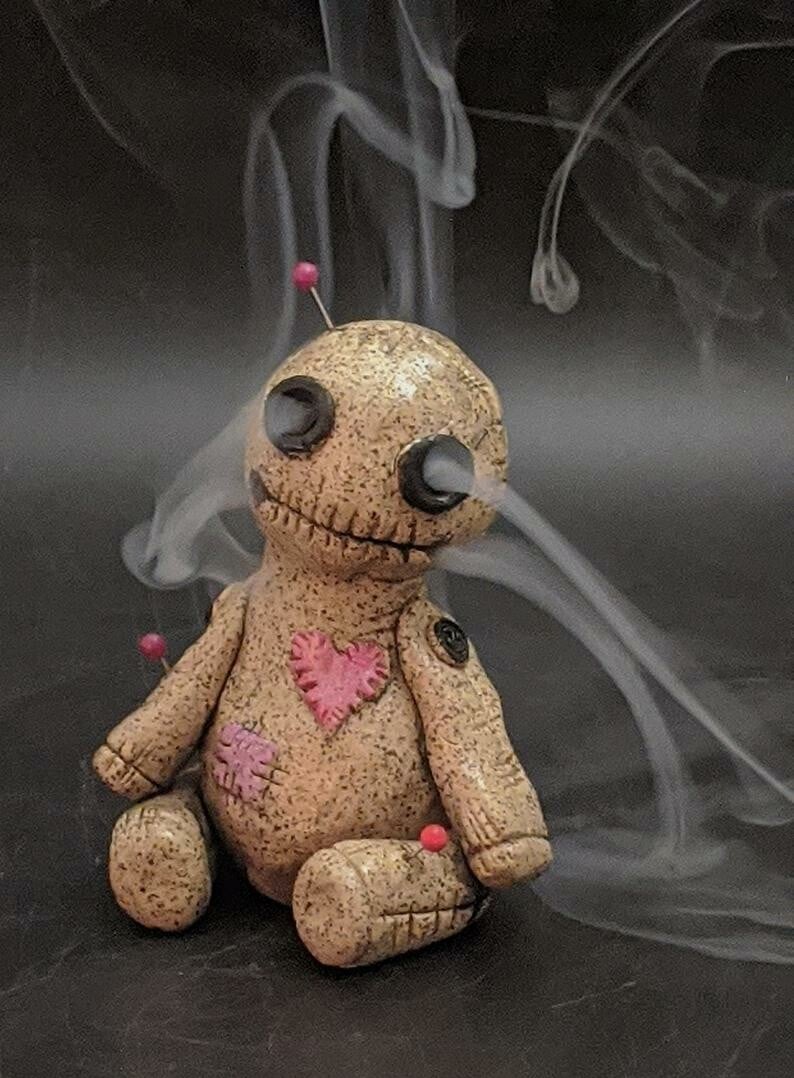 I had so much fun creating these little voodoo dolls! !
Love the way they smoke from the corners of the mouth and button eyes.
Each one is indivually made so they are all similar but not an exact replica. They will ship with a small bag of wondefrul smelling cone incense.
Materials: flame retardant resin, cold glazed, pins, cone incense
Size: a: h 4 ", l 2", d 2 "